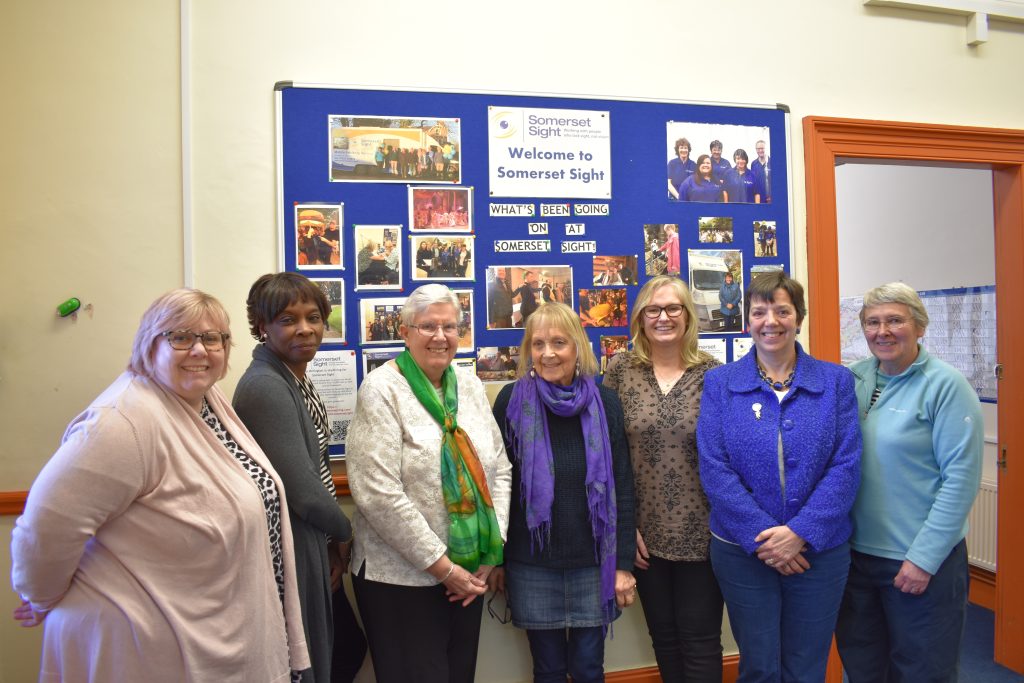 We run a variety of training, that can be tailored to suit you and your needs:
One hour presentations designed to give a brief overview of sight loss and Somerset Sight services. Face to face or over Zoom.
One day sessions at Somerset Sight with Volunteers and Professionals, including sighted guiding training.
Specialist training for residential homes ensuring staff know how to effectively meet the needs of visually impaired residents. Held either at the care home or at Somerset Sight HQ.
If you find yourself asking the following questions, then Somerset Sight can help.
 What does a person with a visual impairment look like?
 Will they be offended if I say "I'll see you later?"
 How do I guide someone with sight loss?
 How can we make sure that visually impaired people are included?
If you would like to discuss training and a bespoke package for your business, please get in touch with Holly on 01823 333818