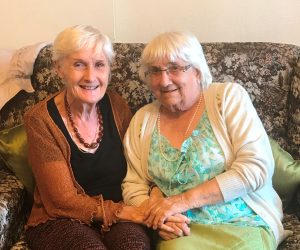 Our Volunteer Visiting Service, established in the 1990s, provides one to one support for people with sight loss in their own homes throughout Somerset.
Volunteer Visitors visit a person on a regular basis, usually weekly or fortnightly and help with a variety of things such as
Company and friendship
Reading and correspondence
Making and accessing appointments
Going out for a drive and a cup of tea
Assisting with shopping
Walks in the local area
We are always looking for new volunteers to join this expanding service, so please call to enroll. Many volunteers say they enjoy the service as much as the people they visit. The recruitment process is simple and involves taking up a couple of references and a DBS check. Comprehensive training is given in sight conditions, how a particular condition may affect people, sighted guiding, gadgets and gizmos available and much more.
Somerset Sight reimburses all reasonable expenses incurred whilst volunteering.
If you would like more information about this service please contact us on 01823 333818 or email admin@somersetsight.org.uk