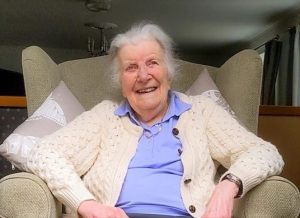 Gifts in wills are one of our most important sources of funding and without them we would not be able to continue to provide our vital services to people in Somerset.
Legacies are tax efficient as they are exempt from Inheritance Tax and could bring your estate below the Inheritance Tax threshold.
The most common ways to leave a gift:
Monetary gifts: specify a fixed amount
Residuary gifts: whatever is left of your estate, or a share of it.
It is important to have your Will made properly by a professional. You may choose to add a Codicil to your existing Will, adding a gift to us.
In Memoriam
A wonderful way to honour a loved one is to ask people to give to charity in their name, rather than funeral flowers.
We are very grateful to those families who request donations to us in this way, often to reflect how we helped their loved one during their lifetime.
If you would like to talk to someone about donations please contact us 01823 333818